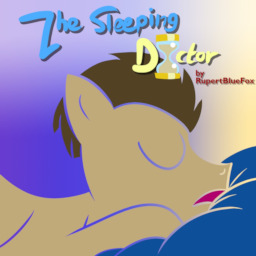 Derpy is very lucky to have the Doctor as a very best friend. And she has learned that very well, when one night, she walks into an exhausted brown stallion... sleep-talking. And the things he reveals have become lessons that she will never forget...
** This story is spoken from the eyes, or rather the "wall-eyes" of everypony's favorite blonde-maned pegasus. The cover art is brought to you by yours truly.**
P.S. - I could have chosen a better title for this one. Fail!
Chapters (1)