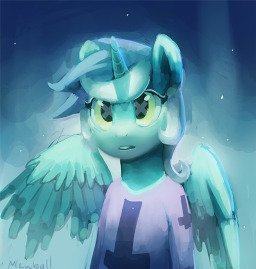 Source
Yes, Virginia, there are such things as angels. And there's one pony in particular, a carefree, prideful unicorn mare who just happens to be one.
There's only one problem: She's a little too prideful and carefree for Heaven's liking, so they've booted her to the colorful world of Epona. Her only chance at returning to that realm of gold-paved streets and beautiful music is to protect Ponyville from the armies of the devil.
It'd be a lot easier for her if she hadn't decided one day to become a famous musician. So one day, a fellow angel descends and hits her over the head with an ultimatum: Defeat the Taraxippus that's been haunting Ponyville for months or you won't ever return to heaven.
Chapters (1)