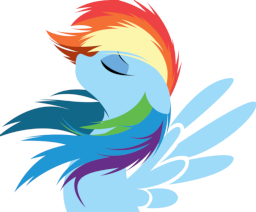 You never miss something until it's gone and out of your hands.
Rainbow Dash's daughter, Sky Flight, has a problem. A big problem. Her wings are infected. With only days to fly, Rainbow Dash takes her on her last flight ever.
And makes a decision that will change everyone's life for the worse.
Chapters (1)