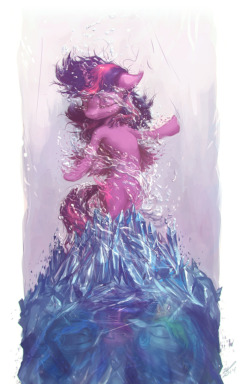 Source
There's a rule see, about the elements. Once the other bearers die, they pass to the next in the generation. And Twilight has lived a long, long time.
She still remembered the funerals. She presided over them herself. But, this isn't a story about a princess. This isn't even a story about royalty.
This is a story about the apprentice. A simple colt, from a family of farmers, about six hundred years into the future.
A story of himself, and the friends he makes along the way.
Chapters (5)