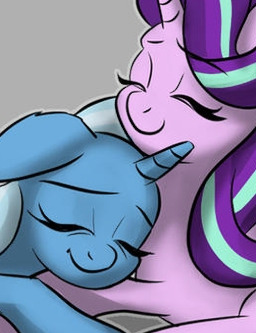 Source
Hearth's Warming is not a holiday that Starlight Glimmer gets very sentimental about, but whereas her past holiday experiences were usually adequate or merely forgettable, spending this precious time with Trixie leaves her feeling far more conflicted than normal. Depression spikes for some ponies at this time of year, but being in a partly long-distance relationship doesn't help either.
Written for White Comet, as part of Jinglemas 2020. Check out our group for more information and all that jazz.
Cover art by hardbrony.
Chapters (1)