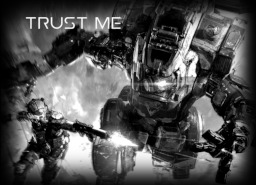 Frontier Militia pilot Kody Steele and his titan, FX-1913, experience a dimension shattering journey when FX's Phase Shift drive leaks. Finding themselves in Equestria, they have no other options but to adjust to the new scenery, and the unique locals.
Before long, they find themselves playing a pivotal part in a nation-wide conflict, forced to use superior technology to turn the tides of war.
Will it be enough to get everyone out unscathed?
Titanfall 2 Crossover.
Tags change as the story develops.
STORY IS ON HIATUS WHILST I REGAIN THE MOTIVATION TO WRITE. IT IS NOT DEAD.
Chapters (4)