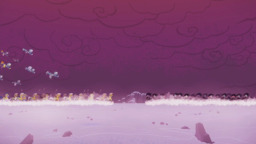 In a decisive campaign against the forces of King Sombra, Moonshadow fights against himself weary of the constant charging and fighting that takes place. He takes time to reflect on a previous life before the war while still inhabiting it.
Set place in the Great Crystal War Alternate Universe
---
Just a short story that I whipped up in a couple of hours as a warmup. Feedback is appreciated.
Chapters (1)