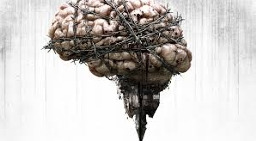 (The Evil Within + MLP crossover)
The mane 6 woke up in a different part of a strange world. They must find the answers about what's happening and facing monsters representing themselves along the way as the world will torture their minds and try to break their will.
This story is The Evil Within+MLP crossover, with Amnesia and Silent Hill vibe added to to the mix.
Each chapter will tell the events happening from each of Mane 6's POV. So most of the events happen concurrently.
This story is tagged AU due to technologies we never seen in the show.
This story is anthro because some objects that appear in this fanfic is...well, is a little more of a nonsense if used by the original ponies we're used to see. But I still don't know if I will change it back to normal ponies, I don't know if the whole anthro thing will be a placeholder instead.
Chapters (3)