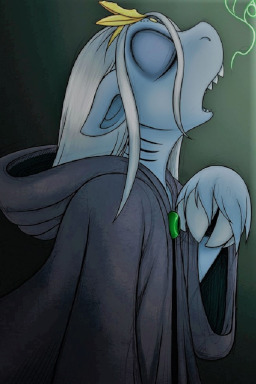 Source
One stormy night in Canterlot, Twilight Sparkle and her family go to an orphanage to adopt a new member of the family.
Twilight meets a very odd Pony, standing outside in the rain. The other fillies and colts spread rumors about her. Nopony knows where she comes from. Nopony knows who her parents were. Nopony knows why she's here.
All they know is her name...
Ipsywitch Harmonia Notes.
---
Cover Art belongs to R-i-Perils.
Character Design belongs to INowISeeI.
Deep One Ponies belong to R-i-Perils and DrXII.
Friendship is Magic belongs to Lauren Faust, Hasbro and DHX Studios.
Enjoy! ^_^
Chapters (0)