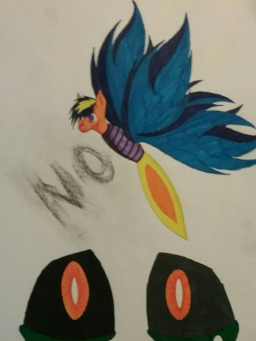 A plague of old has been set loose on Equestria. It's an invisible evil, swift, and silent against its prey. A beast that discriminates against neither pony nor beast, young or old, rich or poor...
Will Twilight and her friends be able to stop it? Or will Equestria itself crumble into oblivion under the rapid, and unavailing power of the adorable, yet deadly Fuffs?
---
I want to thank everypony who worked on this project.
Calm Wind: This story started out between the two of us with me trying to fish for spoilers, and him tossing out ideas that were so left field it wasn't even funny. The results... this story here.
Glittering Aristocrat: My sister who helped me built the story from bare bones, into something that could resemble a story.
ShadowWolf101: My co-author, without whom we wouldn't have a story. Thank you for your time and talents.
And Copey: Who edited, and critiqued our work.
Chapters (13)