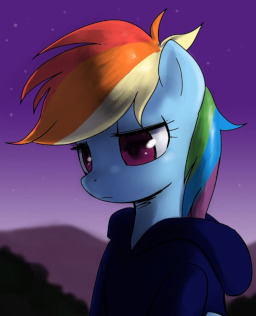 "You" profess your love for the most beautiful mare you've ever known, but in the game of love, not everything ends happily ever after.
---
I suppose I should give some explanation for this story...
It's not meant to be taken too seriously. I would describe it as a parody of happy-go-lucky second person fics but with a serious tone. I never expected this story to end up as heavy as it is, and I think that will cause people to miss the purpose of this story.
In short, it's a response to second person fics rather than one in itself. When I say "response," I don't mean I'm mocking them. I'm commenting on the typical scenario most have.
Chapters (1)