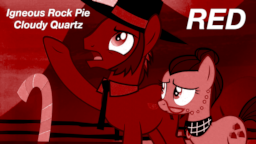 Source
Igneous Rock Pie has strong opinions about the concert his daughter has dragged him to. But when an assassin threatens to disrupt the evening, it is time to remind the world who taught the Pie sisters how to defend family and friends.
---
Features Igneous Rock and Princess Luna, so brace yourself for maximum Ye Olde Englishe. I'm not even sorry.
An entry in the Ancestral Tribute contest.
Chapters (1)