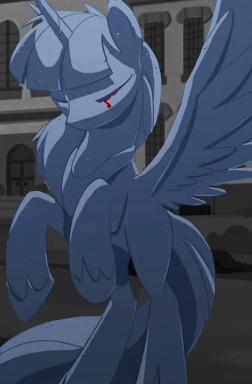 Autumn Mist is not your average twelve-year-old unicorn. She has recently been accepted into the most advanced magic school in Equestria, located in Littlehorn Valley.
Misty's thoughts are on an Equestrian hero this day. She shares with her friends her own hopes and dreams of one day being just like her idol. As doubt creeps into her mind, Misty must reconsider her concept of what being a hero truly means.
When tragedy strikes at the school, how will this affect Misty's view of her heroine? Is a pony still a hero even if they can't be there to save everyone?
---
Editing and review credit goes to my development team:
Pawz, onlyanorthernsong, DuvetofReason, TundraStanza
Last-minute feedback credit goes to:
Windmill 7, Between Lines, Bad Dragon, PrinceUniversa, Jordan179, and Fervidor.
Original credit for Nyx and the Littlehorn event itself go to Pen Stroke and Kkat respectively.
Chapters (1)