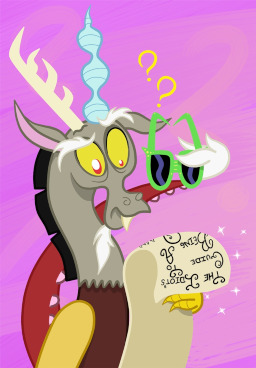 Crossover with Star Trek: The Next Generation. Celestia/Discord.
Q, having just finished 'playing' with his favourite Starfleet captain, gets called back to the Continuum. There are not many things in the Universe that can threaten the Q species, but it seems they have discovered one such being that could even rival them in terms of sheer power.
Q has been asked to give this creature an offer it simply cannot refuse. And if it does? Well, he has more than one means of forcing the will of his own kind.
After all, it's not every day that someone gets the absolute privilege of being asked to join the Q Continuum.
Chapters (1)