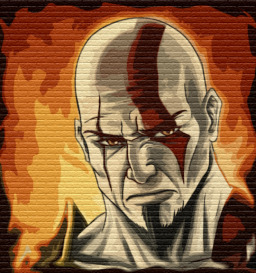 PART ONE OF A MULTI-PART SERIES. PART 2: http://www.fimfiction.net/story/103953/to-the-point-of-no-return
- - - -
You may try your entire life to attain your dreams, a goal that has been ever-lastingly burnt into your mind, but there is always a chance of failure...
... and Kratos... suffered the fate of many.
He was denied of his release.
Denied of his revenge.
And now... this...?
There is a turning point for every and any thing.
Kratos...
... was no exception.
Chapters (13)