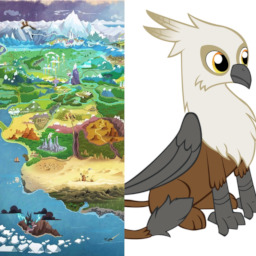 A griffon generally leaves the nest after a few years old. Usually they'll stay within the boundaries of the homeland of Griffonstone, though sometimes that's not the case.
Garfield was that case. Abandoned as a hatchling and barely being able to be cared for by neighbors, by the time he was considered "old enough", he hightailed it outta Griffonstone.
Now an adult and finding his way in the world, Garfield's got some tips and tricks that can help just about anycreature for any situation. Especially when it comes to his all-time favorite thing: Food.
(This anthology is brought to you by: Months of bs'ing around with an idea! And by my own life experiences!©️2019 PhoenixFlame productions. All rights reserved. All OCs belong to me unless otherwise stated.)
Chapters (1)