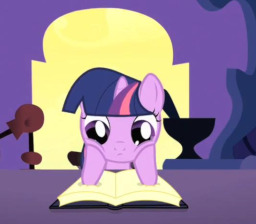 Twilight Sparkle has always believed that everything in the universe has an explanation. Everything.
That is, until Comet Tail transferred to Celestia's School for Gifted Unicorns.
Now Twilight's been having strange sensations around him: things she just can't explain. For example, why does her stomach perform somersaults whenever he's around? Or why are there doodles of him on her notebooks? And most importantly, why can't she stop thinking about him?
Chapters (1)