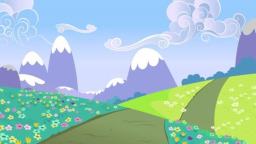 A young man finds a book on transdimensional travel and sees it as his ticket to fulfill his fantasy.
Unfortunately, the reality is far different from his expectations.
This started out as a little one-shot I've had sitting in my docs for awhile. It's a writing exercise that follows the prompt, "Your character gets dropped into his/her fantasy world. What happens next?" But then as has happened before, the story took on a life of its own.
Some characters portrayed are from GaPJaxie's Actingverse , and are used with his gracious permission. I highly recommend reading the stories in the series, beginning with Dressing Room.
Chapters (3)