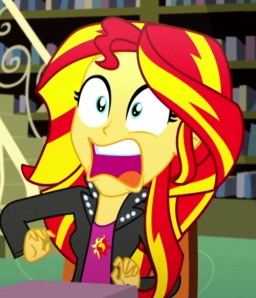 Due to circumstances that are too long-winded and boring to go into detail about, Sunset and pals discovered that their world had a version of the Pillars as well! It's been over a year since they were released from their time prison, but most have been able to get on with their lives without too much difficulty.
That is, except for Rockhoof. He just doesn't seem to have a place in this new scary world.
So he asks Sunset to kill him.
Sunset complies.
(Based on today's episode, A Rockhoof and a Hard Place)
Chapters (1)