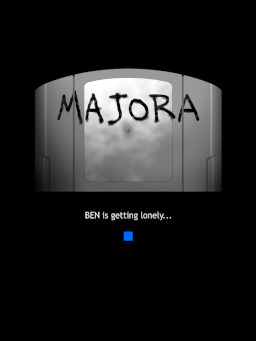 It is May 25th, 2012.
Two years following the events of the haunted 'Majora' cartridge, newly minted brony, Jadusable prepares himself for his junior college graduation. Returning home from a drunken night of partying, he soon finds himself having issues with his old Nintendo 64, yet again. Following a few... technical difficulties, Jad finds himself in quite the strange land. Equestria? No. This place isn't real, it's only a cartoon.
Or is it truly? Soon, Jadusable finds that all is not well, and this place? It certainly isn't how the cartoon portrayed it.
Follow Jadusable's first-hand account in this mystical land as he discovers this new darkness that slowly taints it...
And comes face to face with a mortal enemy in the process, all the while, asking one simple question.
"How do I get home?"
This question may never be answered, but Jad will soon come to find a wicked scheme that threatens far more than Equestria and the real world...
*EDIT - 7/7/12* Yes, folks, this an unofficial sequel to the BEN Drowned ARG. If you have no clue what the hell this is, please feel free to view it in the link below for some back story.
http://inuscreepystuff.blogspot.com/2010/09/majora.html
(Takes place in real time, between seasons 2 and 3. Did I mention this is my first fic ever? xD)
Also, best read with the lights off >:D
Chapters (29)