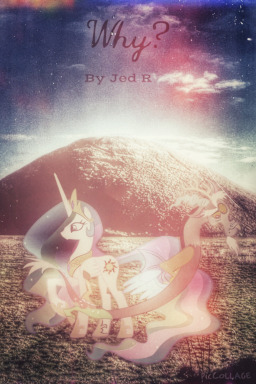 Thousands of years ago, Discord, the Lord of Chaos, lead an army against Equestria and the free world. For two and a half thousand years, he led a campaign of chaos and despair, until he was driven back. When he returned, over four thousand years later, he was defeated again, this time imprisoned in stone.
After a millennium, he was eventually released, and then (after another foray in stone for a year that he'd likely not wish to discuss) he was eventually reformed. But after all of this, Celestia still doesn't know one thing.
Why?
***
Set during Season 3, a little while after Discord got reformed. Not technically related to anything I've done prior to this point, but the history discussed here is congruent with character histories in The Avatar of Albion (which means that yes, Discord is Q).
EDIT: 19th May 2015.
Apparently this is a "popular story"... good grief. Honestly honoured, thank you all :-)
Chapters (1)