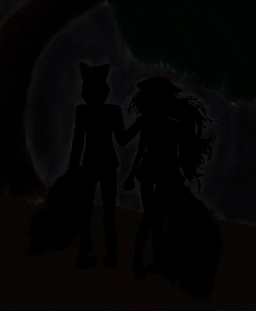 This story is written in collaboration with Korasoki1993 - If you enjoy this story then go give them a follow too!
The cover artwork was created by the very talented justapoorlittletoaster on tumblr who is a close friend of mine. So go and give them a follow too!
---
Foxes. They're cute. They're red. They're fluffy. They don't belong in Equestria... And everyone's scared of them.
Why you ask?
Well for starters they're foxes... Not ponies.
Why are they here?
Another great questions - The foxes are asking that too.
But one this remains fact, surviving in a land that they do not belong in is a challenge capable of accomplishment by only a few.
Chapters (2)