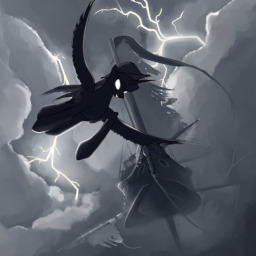 A thousand years have passed.
A thousand years since the Sun died.
A thousand years since The Nightmare.
A thousand years.
The Princess of the Night runs.
She Runs from her past sins.
She runs.
But then she hits water, and what do?
She sailed. She sailed from her Nightmare.
But why?
Because the Sun is gone.
And so She sails.
She sails the sailing seas.
Time grows old, and she still sails,
Collecting crew of her mighty ship.
But little does she know,
Her nightmare follows.
And her shadow is her fear,
But her fear is not what destroyed the sun,
For that is why the Moon sails the night.
That is why the Moon is the Night.
Chapters (2)