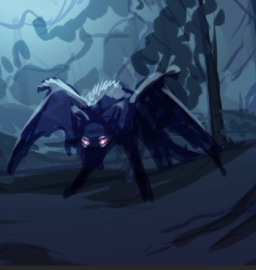 It has been 800 years or so since a new layer of the dream realm formed, and in those 800 years a new visitor to Equis has been learning about the world from those inhabitants whom it can pull into it's realm.
Much to the surprise of Luna, this being is more than meets the eye and is certainly powerful, to an extent. Do they mean any harm, or do they have something more sinister planned? there is only one way to find out...
This story contains inspiration from bloodborne and in turn, H.P.Lovecraft with my own twists and changes to make it more my own.
spoilers for later chapters: this will be revealed as a human in equestria, though not via some kind of merchant or some such. death, gore, violence and swearing tags are for what will likely come in the future.
Chapters (3)