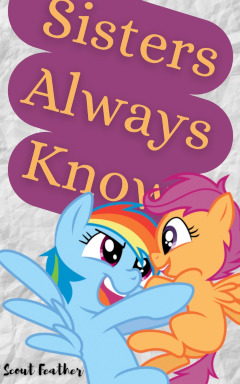 ScootaDash snugglefic.
Scootaloo's been feeling kinda down, missing her parents and wondering what the 'normal' family life must entail. Good thing she's got a great Big Sister like Rainbow Dash to make it all better, give her world-class sisterly advice, and a hug when she needs it most.
Written for a nice person on the FiMfiction discord: because we're more than just the sum of what we write, and human beings, besides.
Chapters (1)