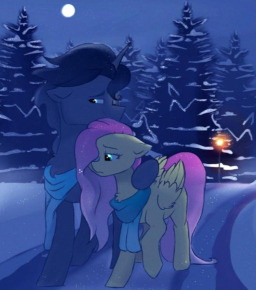 Fluttershy had become Equestria's resident villain reformer. So, reforming a now powerless Sombra should be easy, right? Well, there's more to it than that. Take one magic-deprived unicorn, mix in some serious emotional baggage, and you get a disaster.
This road won't be easy to walk, but it's one she has to take. That much remains clear.
---
A collab between myself and my good friend Lord Despair.
---
Gorgeous cover art a commission from HiccupsTheNoodle on Deviantart.
Chapters (2)