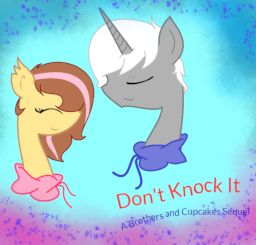 If there's anything Butterscotch's older brother hates, it's group projects. He's perfectly content with working alone. Too bad he got stuck with the most stubborn mare in class as a fellow groupie.
---
This is a sequel to Brothers and Cupcakes
A little fun short one-shot written with Atlantean. We had a lot of fun writing this, and we hope you enjoy reading it as much as we enjoyed writing it.
Chapters (1)