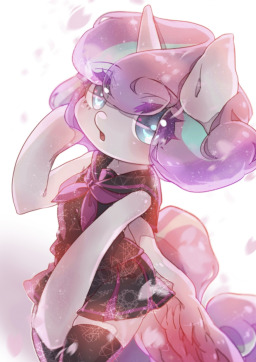 Flurry Heart, the young child of Cadance and Shining Armor, ran away from the castle. The curious princess heard about a new species known as 'humans' and decided to see one from up close.
Little does the young princess know, meeting a human will be far easier than it seems.
---
Just a little something that popped into my head a while back. I might make another chapter or a sequel, depending on how well this story will turn out.
Also, the cover art is a bit misleading, the anthro ponies have hands with fingers and such, but there aren't a whole lot of Flurry Heart's anthro pics (that are no erotic), thus I chose this pic
Huge shout out to Dying For Riley who edited this story, I'm so sorry I didn't included your name earlier, you are awesome and you should feel awesome!!!
Chapters (1)