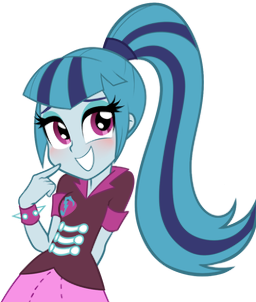 This story is a sequel to the fic Dazzling Shimmering Splendor, though you don't need to read it for this fic.
Sonata Dusk has a slight crush on Flash Drive's drummer Brawly Beats, Though sadly, she has no idea how to approach him considering the only time they have together is gym class. Her sister Aria says she knows how she could get him to notice her during a game of dodge ball. Perhaps Sonata should've just waited to ask Adagio instead.
Thanks to all of the people who preread the fic for me, you know who you are.

Special thanks to Calm Wind for helping me find the cover art, and BRyeMC for the edits! You guys are awesome!
Chapters (1)