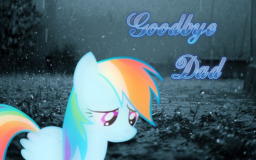 Source
When my little girl was taken from me, something seemed off. Everything was as though it hadn't happened... What is happening?
Alternate ending to My Little Dashie.
This is something that just came a few days ago, and I wrote it all in an hour or 2, not very long, and nowhere near as heart breaking as the original, but I had to get this idea out of my head.
Chapters (1)