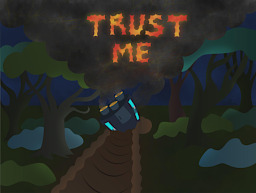 Source
Hey all. I found a story I began writing before I left FiMfiction a few years ago. I figured I should post it now. Enjoy, if you can.
How far does Equestrian trust really extend?
When an alien life form crashes in the Everfree forest, Applebloom must try to nurse it back to health and keep it a secret from her family.
---
Wonderful cover art done by Swirling Line.
Edited by listener.
Chapters (4)