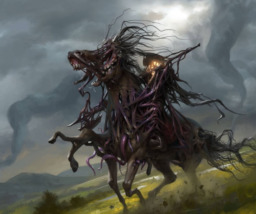 There are three underrated things in this universe:
1. The Mentally Advanced Series
2. Subset of the above: Thrackerzod
3. My Own Writing
By combining all of these elements of I have created this.
Thrackerzod (Sweetie Belle from the mentally advanced universe) is trying to being a normal pony, despite the fact that she is an eldrtich abomination. Luckily, I don't think anyone has caught on yet. This is some of her story.
Everyone is out of character because it's based on the characters established in the greatest abridged series of all time.
Chapters (1)