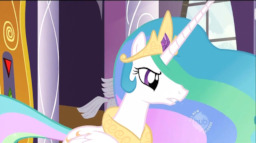 A young, blue maned unicorn stallion living an honest life turns murderer as he takes a life to save his childhood friend from harm, now at the mercy of Princess Celestia he awaits judgement.

This is my first written fanfic for MLP, so constructive criticism and advice would be greatly appreciated as I do not know how I'm doing with this... this story may also contain some non-canon additions, as in Ponyville has local guards as an example, just a warning.
Slowly coming out of my writing hiatus.
Chapters (3)