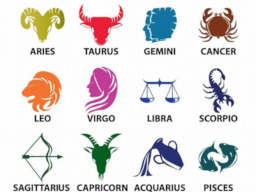 In a world where 12 nations rule all and worship the stars, there is a darker secret between the 12 leaders of the horoscope nations. Each sector has their own rules and styles and way of life. You will only ever be allowed to have a romantic interest in other signs who are compatible with you. Everyone else is forbidden. Everyone in their sector is different, but yet is pressured to act the same. The leaders must show no desire to be in any relationship, compatible or not, to be able to properly make the best decisions without complicated emotions getting in the way. So what will happen when two leaders fall in love? How will they be able to hold that secret, as well as the many others that the leaders are hiding from the subjects?
If you are sensitive to profanity or suicide/ self-harm, please DO NOT read this story! I won't go into too much detail about how this will work, but I do not want anyone to feel worse anxiety or depression if you have either of these illnesses. I suffer from these myself, but this will suffice as an outlet for me, so please, don't worry. Thank you for your cooperation.
Also, keep in mind that everybody has different points of view on their sign and the others. I'm going off of my own view of what I've seen on my own, and all the other different signs. Nothing offensive will be said about the other signs, but more of just the general stereotypes of what each sign is will be used. Thank you, again, for your cooperation.
Chapters (1)