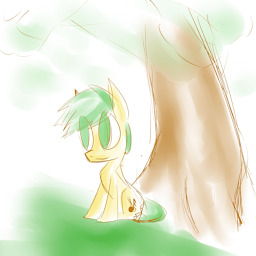 [ Cancelled do to lack of inspiration...]
Amnesia. Nopony wants it. To lose their life in a flash. But they don't really get a say in it, do they? So when Written Sound wakes up from a coma to discover that he has it, it takes all of his remaining sanity to not freak out. And now stuck in a special therapy for weeks, Written Sound now has to cope will all the new memories emerging with each day...
So what happens when he stumbles upon one he doesn't want to remember?
[editors and collab assistant]
Just A Fabulous Cat collaborator.
LegionPothIX
Chapters (2)