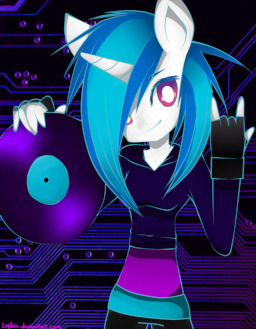 Source
Sonic Bass, a rising star known as DJ-Kitsun3 in music, takes on Vinyl Scratch, known as DJ-PON3 and Wub Master of Ponyville, in a Battle of the Beats.
All comments are welcome since I am new to this. Tags may change due to later chapters, or not. It depends on where the story goes.
New Cover art by Lephie on Deviant Art. Used without permission and will take it down if asked.
Chapters (1)