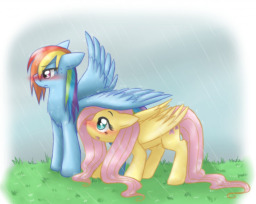 Rainbow Dash notices that Fluttershy isn't enjoying herself quite as much as she used to, so she persuades Fluttershy to fly some rounds together with her.
Things dont go as planned, and a dreadful incident occurs.
Fluitterdash shipping , because I love it <3
Sad ending? Happy ending? You will just have to see "muahahah"
Chapters (4)