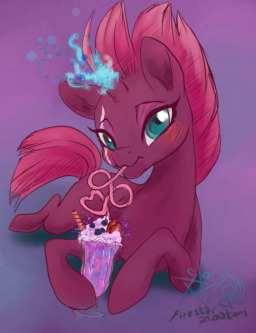 This story is a sequel to The First Date Of Fizzlepop Berrytwist
---
Fizzlepop Berrytwist now has a loving colt friend and Twilight got her more free time. Let's see how Friendship goes for her.
Commissioned first by M Shadow
I will keep this story as a Commission Story, if you want a chapter or OC of yours to be for a chapter or some, just PM me for prices.
Chapters (1)