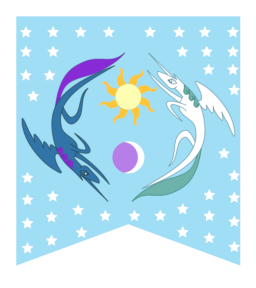 Among all the nations on Equis, no nation has enjoyed such a peaceful existence like Equestria. Under the loving care of Princess Celestia and Princess Luna, Equestria has outlived many nations. Even when Princess Luna was banished, Equestria continued to exist as a land of peace and harmony.
However, nothing stays the same forever. Sooner or later great changes sweep the land, regardless of the desires or wants of those living there. And while Celestia's rule has ensured that Equestria has remained the same, a great storm of change is approaching. For better or worse, life in Equestria is about to change...
Cover image by anarchemitis. Used with permission.
Chapters (7)