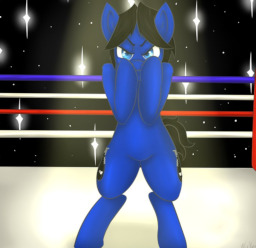 Golden Horseshoes returns to his hometown of Fillydelphia. There he joins the largest boxing circuit in all of Equestria to become champion. He will face great challenges as he meets unique foes and allies. Does he have what it takes?
Cover Art commissioned from WickedSilly
First Chapter Co-Written by Cambiato
Snap Art helped with Characters Snap Art
First Chapter Preread by BlackDenimCap , SilverKaizoku , Thunderbolt Sentinel and Pyruoo.
Chapters (1)