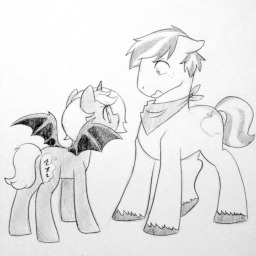 Source
Anypony always have things to think, things that don't leave them alone. Nidra, the daughter of the princess of the moon, has those kinds of thoughts some days.
Who would have thought that the one who would help her would be the one scared of her wings?
Written for the Kilala97 Fan Works Fun Fact Contest.
Chapters (1)