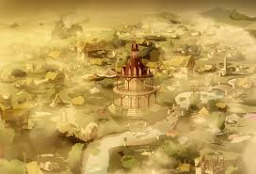 Source
Note- ponies in this story are Level 3 Anthro
After a horrifying attack of ponies gone mad, Ponyville is left in ruins. Rainbow Dash is left with a broken wing and Scootaloo in her care, the filly orphaned during the attack. And if her task wasn't difficult enough, Fluttershy, Applejack, Twilight, Rarity, Pinkie Pie, Applebloom and Sweetie Belle had gone missing, all either injured after the attack or worse.
Now Rainbow and Scootaloo must leave their shelter to find their friends before the monsters of Ponyville destroy them all.
But there are many other dangers besides the mad ponies, the Everfree forest has begun to grow into Ponyville, allowing the monsters within it's tree's roam free.
Unable to fly, Rainbow Dash must face these terrors with Scootaloo by her side.
But how long can a mare's sanity, much less a filly's last in such a dark, twisted, and corrupt world? And how is a pony supposed to defend herself with only a katana, a gun, and a limited amount of bullets. And even more important, how is a pony supposed to find seven missing ponies when they all may be out to kill her?
Chapters (2)