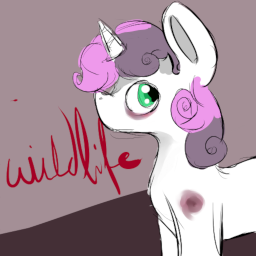 Source
Sweetie Bell shouldn't be upset, she know she shouldn't, but as the years go on and she finds herself still in Ponyville still without a job, still living with her sister Rarity. She watches the decay of her town, through her own decaying mind, as she tries desperately to find something that matters.
This Story is based on La Disputes album WildlifeWhich can be listened to here I suggest listening to this album when or after or before you read this, or sometime because its a GREAT story.
This will be rated teen because of some language, drug use, and death, including suicidal thoughts.
Chapters (9)