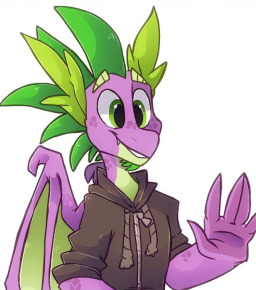 Source
Spike's always come up short on his luck with mares. All that's about to change. Probably not for the better. Oh, and there is that whole thing with the Changeling capitulation deal, which is unlikely to affect Spike. Nope, not at all.
Primary Cast: Spike, Pleiades (she's back, baby!)
Secondary Cast: Twilight Sparkle, Rarity, Chrysalis, and more.
Set about ten years after the end of Season 4.
Note: This story is set in an alternate universe, where very little past season 4 will be referenced, and the changeling changes with Thorax and friends are retconned to hell!
Update: Dark tag added for some of the humor.
Chapters (4)