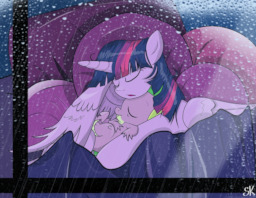 Source
It's been several weeks since Sludge's departure, and despite their relationship being stronger than ever, there are still some awkward moments as Twilight Sparkle and Spike adjust to finally figuring out what they are to each other.
But there are moments when that isn't an issue.
A rainy morning is one such moment.
Chapters (1)