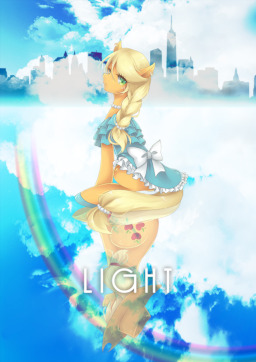 Shackled by her circumstances yet chained to her past, Applejack finds herself a permanent outsider amongst the aloof socialites of Manehattan.
For many years she had thought her future inalterable - until an accidental encounter twists her fate in an unexpected direction.
Set in an alternate timeline in which Applejack didn't return to Ponyville.
---
Constructive criticism and advice welcome! Tags may be added as story is updated.
Special thanks to sunnypack for editing, and EclipterROME, Regina Wright, Dusk and Moonblast, Dainty Blaze, Sky Breeze, LostThoughts, ScribeScribbles and Scout Charger for pre-reading.
Chapters (2)