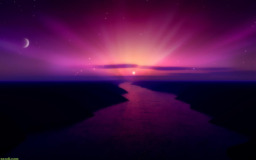 Source
River Run. The most gifted unicorn foal Canterlot has seen in years. But behind his magical potential lies a pony completely at odds with the world around him. With reasons to explain his extreme abnormal behaviour running out, a plea is sent to perhaps the only pony in Equestria who might be able to help.
Princess of Friendship Twilight Sparkle is running out of lessons to learn, or so she thinks. When a sudden request from an old schoolteacher challenges her to understand a young pony unlike any she has seen before, troubling questions swiftly arise.
Namely, why does he remind her so much of herself?
---
Writeoff entry for the "Great Expectations" April contest.
Much obliged to Not_A_Hat for pre-reading.
Chapters (1)