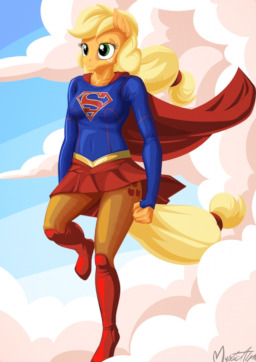 Source
Manehattan: a rich and powerful city on the east coast of Equestria.
Filled with glitz and glamour, it attracts crime like a magnet attracts iron filings, and the citizens are at risk from the enemies that would destroy their lives.
Applejack, a country transplant, has come to work at the offices of a prestigious newspaper that covers Manehattan.
At the same time, a blonde-maned young superheroine has been spotted fighting the enemies of the city!
Chapters (5)