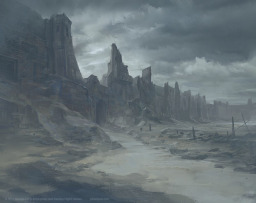 Source
My name is Trixie. I don't know much besides that. I was traveling once, I think. I do remember getting lost.
I don't know where I am, but it's empty. I call it Nihilos. There's nothing in here but the remains of a world that moved on. This is what it left behind. I'm alone without the warmth of the sun, nor the guide of the moon. Only a mist that never leaves.
All there's left is the ruins of the world that was, and me.
Me, and the monsters.
Chapters (1)