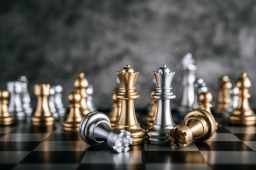 Source
Ever since Princess Twilight Sparkle's coronation, a subtle shadow has loomed over Equestria. As it would happen with such a big change in the world, her new reign has started many smaller ones. Some will be for good.
Some won't.
Trixie has just discovered the emergence of a great evil that's taking advantage of these changes. Such a monster will stop at nothing to grab any power it can.
Unless the magician can stop her.
Chapters (1)