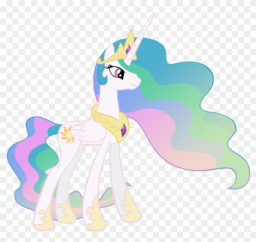 Dear Princess Celestia,
I traveled to The Castle of the Two Sisters yesterday to study ancient runes, and to possibly discover new magical artifacts. I found a magic sword and an eternal goblet, and fascinating as they are, they are nothing exceptional. Especially compared to a thousands-year-old magical journal with your hoofwriting on it!
I am very sorry, Princess, but I my curiosity got the best of me and I read through it. I thought it would hold ancient knowledge and history.
Well, it did contain history, but it wasn't the kind of history that I'm used to. After reading this journal, I don't know if I can trust you anymore, but if everything you wrote is true, then you'll know where to find me.
Your student,
Twilight Sparkle
---
The title of this story was inspired by Moonrise: A Symphonic Metal Opera by L-Train.
Chapters (1)